Lingrain offers state-of-the-art grain storage facilities from our unique dockside location in Lincolnshire.
We are an established farmer cooperative, offering our members a professional service with low charges.
About Us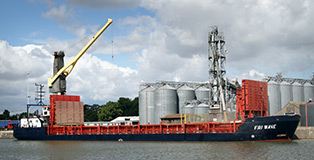 Lingrain Storage offers state-of-the-art grain storage facilities from a unique dockside site in the Port of Boston, Lincolnshire. Formed by a group of farmers in 1976, the co-operative now provides a trusted grain storage and marketing facility for farmers in Lincolnshire, North Cambridgeshire, Nottinghamshire and Leicestershire.
Find out more
What we do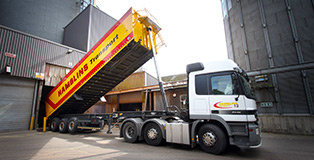 Members buy storage rights to store grain at Lingrain Storage (LGS), which provides well-maintained stores for approximately 47,000 tonnes of combinable crops. Our high capacity intakes mean that members' grain can be collected from the field quickly and efficiently.
Find out more
News
JOB ALERT
Lingrain Storage Limited are looking to take on a Assistance Grain Store Operative for harvest 2020,...
JOB OPPORTUNITY
Lingrain Storage Limited require a Harvest Grain Lab Assistant from Mid July 2020 to September 2020....